Commissions are currently closed. See you soon!

To anyone want to be starring in Illusorya's "Dark Fairytales", through your personal experiences or emotions.
From tattoo designs, cover books & albums, to custom portraits: available for commissions and commercial license concessions (also for works already present in the gallery, contact me for availability).
Requests teeming with wholesome Black Humor, Dark and Macabre themes, and the much-loved magical touch of the Macabre are more than welcome.


Below, all the information about the commissions and the list of requests available:
Illusorya is a traditional and digital Dark Emotive artist. This means that his tools are: mixed media in ink, watercolor, oil. Photoshop for digital painting.
Specialized in the Dark & ​​Gothic world, especially in portraits: from the real person to the favorite literary character / film / videogame / etc or Original Character.
Requests of grotesque and macabre, gore and black humor are welcome, but not offensive in nature such as pornography, sexist, racist or child discrimination.
The works in traditional technique will be delivered without frame. If you want the work framed and / or mounted on canvas, a separate quote is available.
The works in digital technique will be delivered by e-mail. High resolution format 300dpi in * TIFF file, printable. Other file formats available, such as JPG for web / social.
Works under commercial license: if you wish to commission or ask for the commercial license of a work already present in the Gallery, do not hesitate to contact Illusorya for availability and information. Thank you!


Information about payments and shipping:
The commissions will be carried out only upon advance payment. The following are the working methods:
An advance deposit will be requested as soon as the agreed estimate is confirmed.
- 100% deposit and balance for rates equal to or below € 100.
- Deposit of 50% of the balance for rates over € 100.
Illusorya will prepare the draft of your request, where you can request changes to the composition or a new draft.
NOTE: after the third completely modified draft, an additional price of € 15 each will be added. to new drafts. Obviously, it's not about small changes like details that upset the whole composition.
Last deposit and balance 50% (for rates over € 100), following the approval of the draft. From now on, the job cannot be changed.
The finishing of the artwork varies from 1 week to months to specify, it depends on the type of work and the availability of the artist (commissions in what, etc). The deadlines, by Illusorya , are always respected; in any case you will be notified in advance of the processing time.
All prices, listed here, are intended as shipping not included.
[Only Italy > Possibilità di consegna a mano nelle zone di Novara - Milano (per lavori a partire da €200), oppure consegna direttamente durante gli eventi e fiere del fumetto, consultando il Calendario Eventi]
The rate of shipments and methods are shown via Terms of Service page.
PLEASE NOTE: Any amount that is a 50% deposit or full balance will NOT be refunded. In the event of "change of mind", the deposit already paid will be considered compensation and compensation, for the artist, due to the commitment of the creation and study for the draft or for the work performed (even if not completed). Thanks for understanding!
If you will commission Illusorya , you agree to the commission policy and terms of service on this site.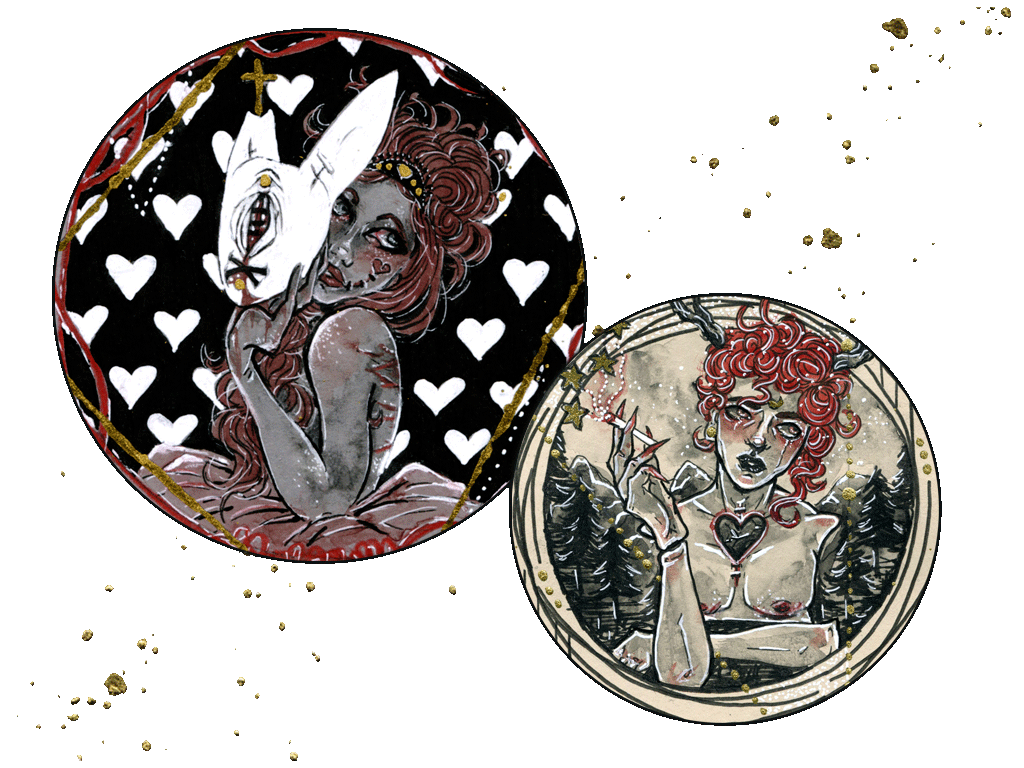 Ink Drawings & Tattoo Design
Starting from:
€ 42 for size 15x20cm

"Tales from Nowhere" style sketch.
Portraits and subjects of various types (tattoo design, animals, etc).
- Surcharge of € 10 per subject each. added.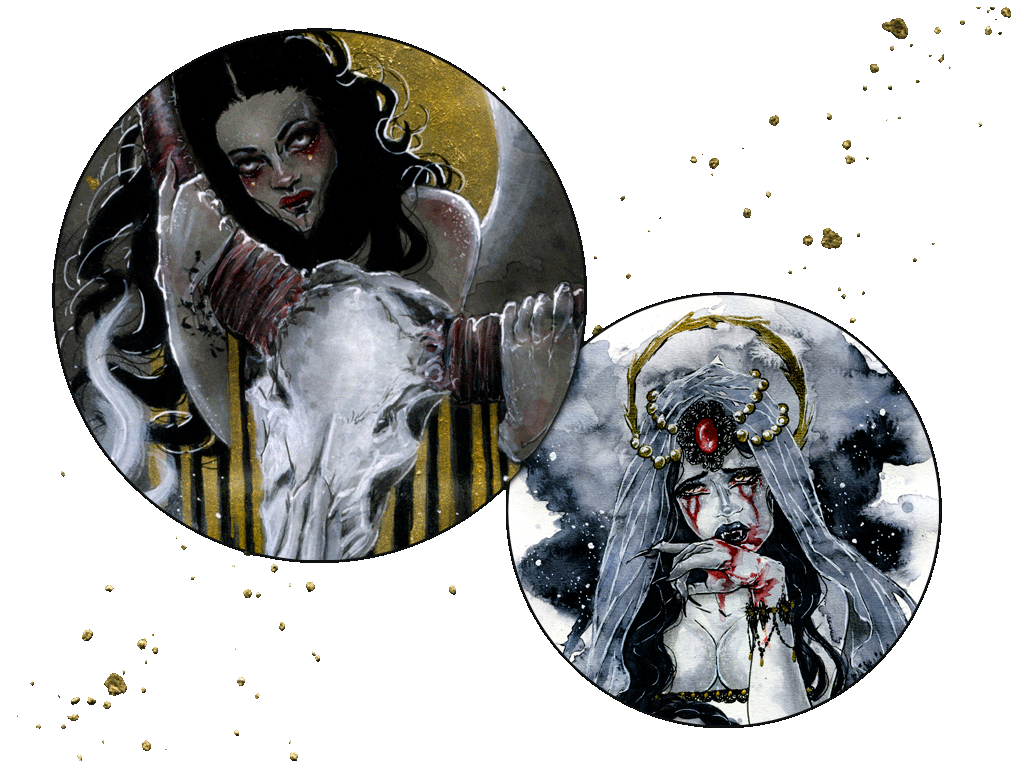 Sketch in Watercolor
Starting from:
€ 65 for size 15x20cm

Sketch "Studio", Portraits and subjects of various kinds (tattoo design, animals, etc).
- Surcharge of € 10 per subject each. added.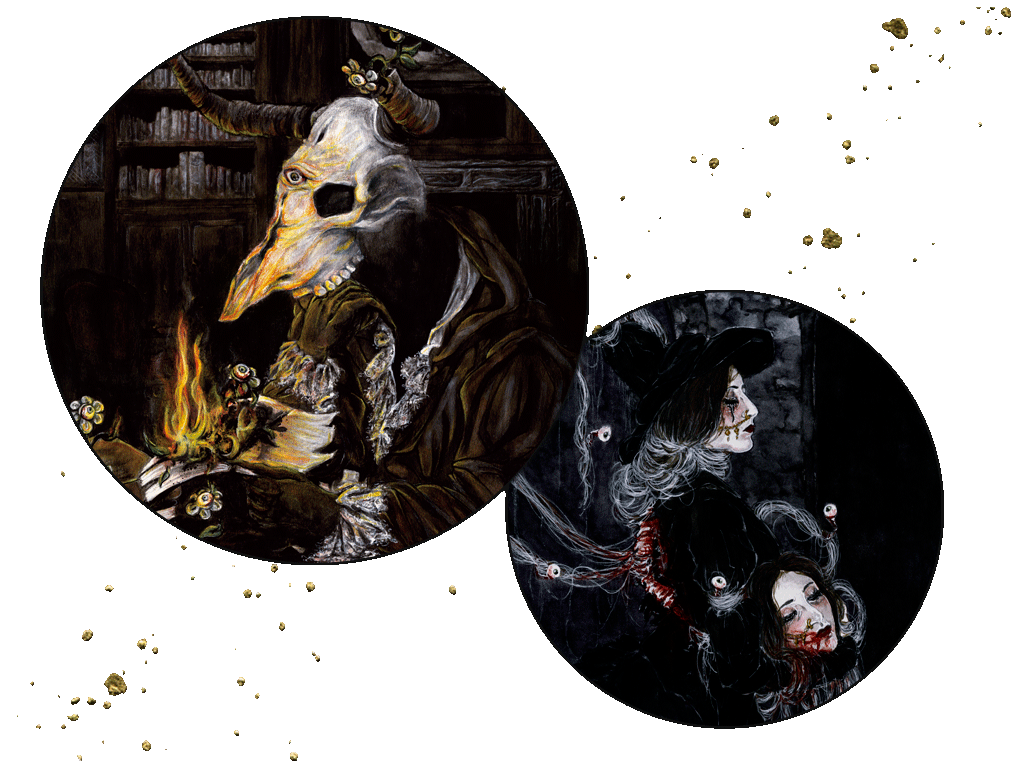 Portraits in watercolor
Portrait + Simple Background
starting from:
€ 160 for size 21x30cm
€ 300 for size 30x40cm

Full-length subject + Detailed Background
starting from:
€ 450 for size 30x40cm

Mixed media in watercolor, on 300gr fine-grained watercolor paper.
- Surcharge of € 15 per subject each. added.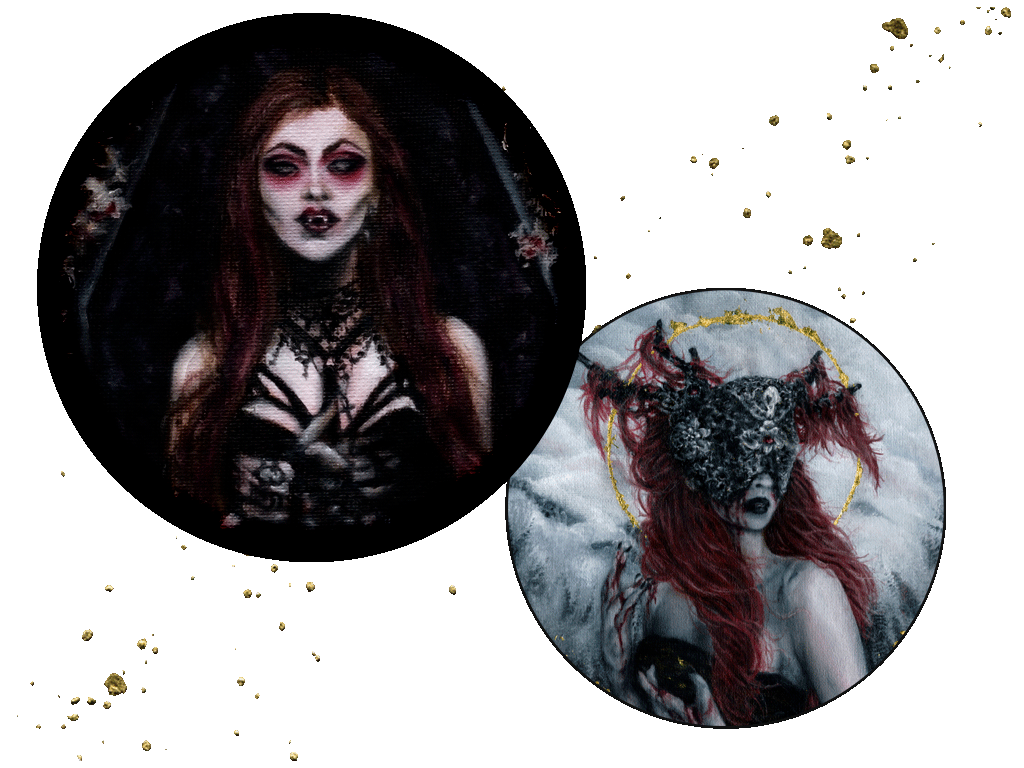 Oil portraits
Starting from:
€ 155 for size 13x18cm
€ 350 for size 24x30cm
€ 600 for size 30x40cm

Portrait + Simple Background.
Oil on 380gr paper, canvas or canvas cardboard. Availability depending on your preferences.
- Surcharge of € 30 per subject each. added.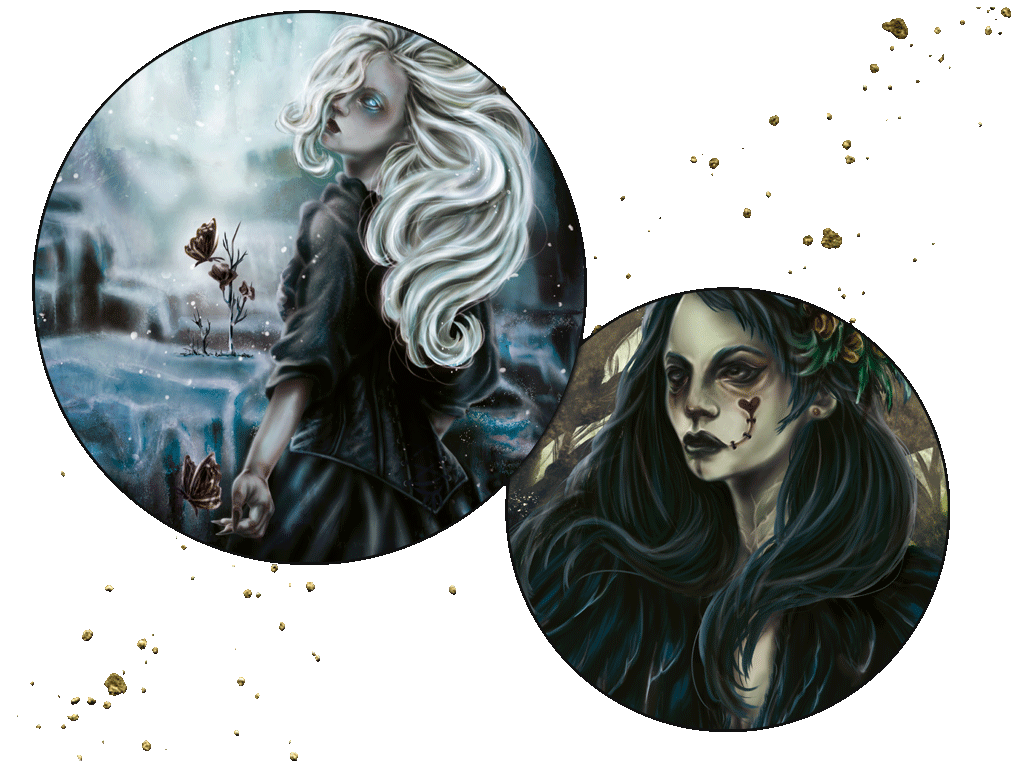 Portraits in digital
Half-length portrait + Simple Background
starting from:
€ 125

Full-length subject + Detailed Background
starting from:
€ 250

Realistic detailed portraits ( not in "sketch" style, format currently not available).
Digital painting in Photoshop.
- Surcharge of € 30 per subject each. added.